On August 14, 2021 a 7.2 magnitude earthquake struck the southwestern part of Haiti. The immediate impact of this earthquake was devastating, resulting in over 2,200 deaths and 12,300 injuries, major infrastructure damage and re-traumatization for the many who experienced the 2010 earthquake in Haiti.
For our Christmas Project this year, we're partnering with Compassion to donate to their relief efforts, where your gifts directly help local churches respond and rebuild.
Over 17,000 Compassion-assisted children live in the area affected by the earthquake. Approximately 14,000 of those children are directly impacted. Houses, roads, businesses, churches, and government buildings have been damaged or destroyed, including:
the homes of 12,000 Compassion children, 5,000 of which were completely destroyed,
buildings at 46 Compassion child development centres, 15 of which were completely destroyed.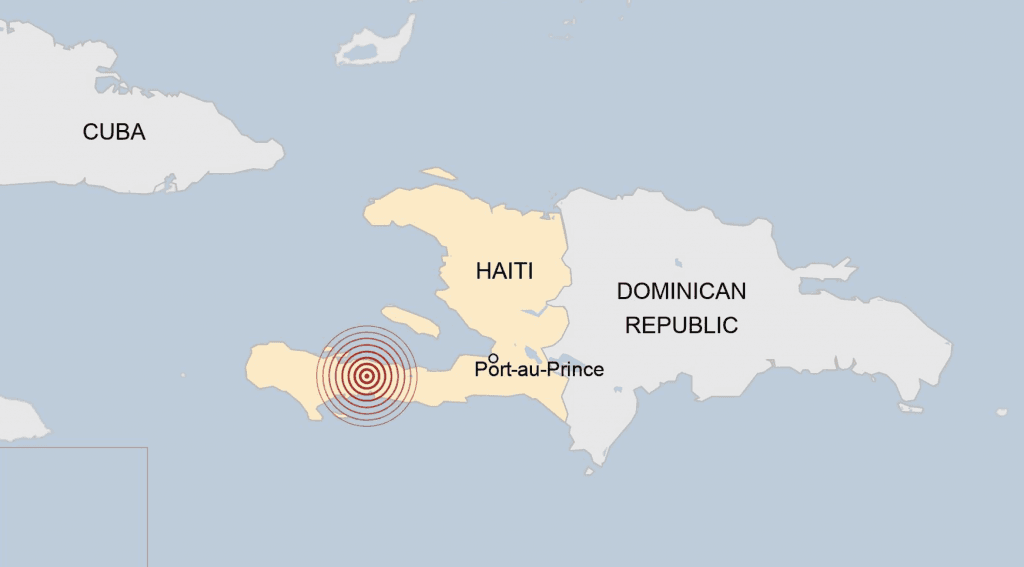 For the most up-to-date information about the effects of the earthquake, how it has directly affected Compassion's ministry, and how they're helping, click here to learn more.
Thank You
As a church family, $15,650 was given over the Christmas season for Haiti Earthquake Relief.
Thank you for your generosity!