We have partnered with RightNow Media to provide you, our church family, access to thousands of incredible Bible study, teaching, and children's video content to help you grow in your understanding of God's Word and how it applies to your life.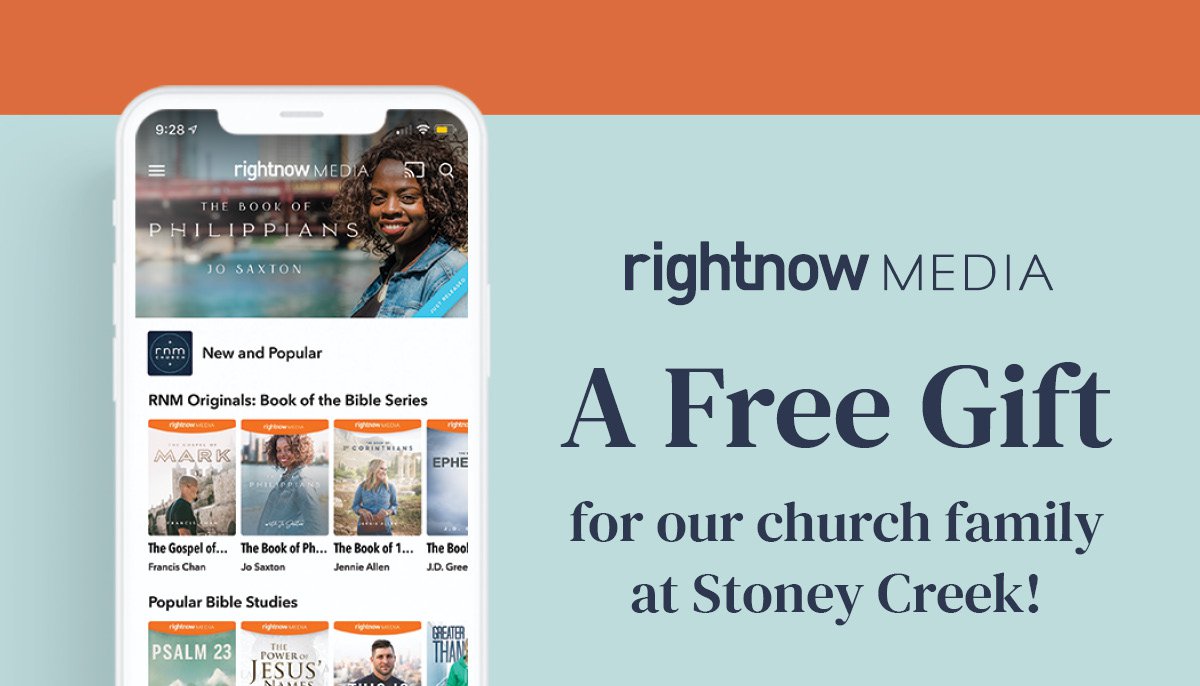 With video content from great Christian speakers like Tim Keller, Matt Chandler, and Francis Chan, and incredible kid friendly content like "Adventure's In Odyssey" and "What's In The Bible", it is our hope that RightNow Media will be a blessing and encouragement to you. From marriage, to finances, to parenting, to discipleship, to Bible study…well, you get the point…RightNow Media has thousands of options to choose from. And all the content can be viewed on your desktop or laptop, Smartphone, Tablet, SmartTV and Apple TV. Basically anywhere you can access Netflix, you can access RightNow Media.
How do I gain access?
To request access, please email the church office at office@stoneycreekbaptist.com.
Once your request has been confirmed, you will receive an email with instructions on how to set up your RightNow Media account.