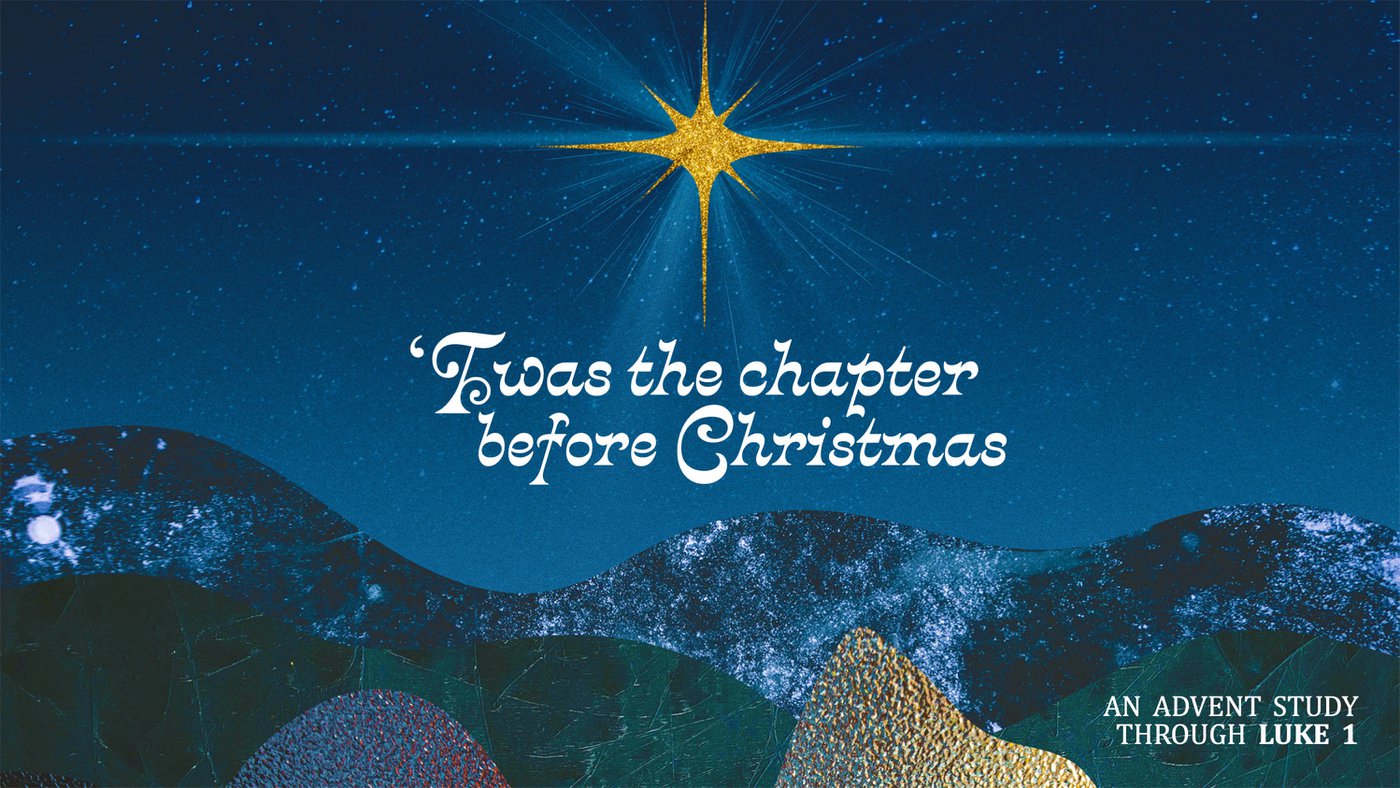 Most Christmases we hear the Christmas story as told by Luke in chapter 2 of his gospel. We love that story, and rightfully so. Shepherds, angels, Mary & Joseph with baby Jesus in a manger. It's a beautiful story. Linus tells Charlie Brown, when reciting Luke 2, that this is what Christmas is all about. And we couldn't agree more!
But what happened before chapter 2? What events led up to the incredible story Luke tells us of angels filling the sky to a group of lowly shepherds watching over their flocks, and the Christ child being born and laid in a manger? How did we get there?
For the Sundays of Advent, we'll be studying verse-by-verse through the first chapter of Luke's gospel. Luke 1 provides for us the context for Luke 2. That is, Luke 1 anticipates the good news of great joy that we read about in Luke 2. And for us to fully appreciate the beauty of the Christmas story in Luke 2, we need the help of Luke 1.
So this Christmas as we celebrate what Christmas is all about, I hope you'll be able to join us on Sundays for our Advent study through Luke 1. Let's together prepare our hearts and minds to celebrate the greatest gift ever given to us: Jesus Christ.
Sundays at 10:00am
Children's Ministry for kids up to grade 5
---
this year's christmas project
Christmas isn't about us. It's about the celebration of the birth of Jesus Christ. In light of this, it's our desire to celebrate His birth by giving to those who are in need in our community. Please take some time to click the box below to learn more about how we're hoping to do that this Christmas.
---
SPECIAL Events & Services this christmas
---
resources to help prepare your heart for christmas