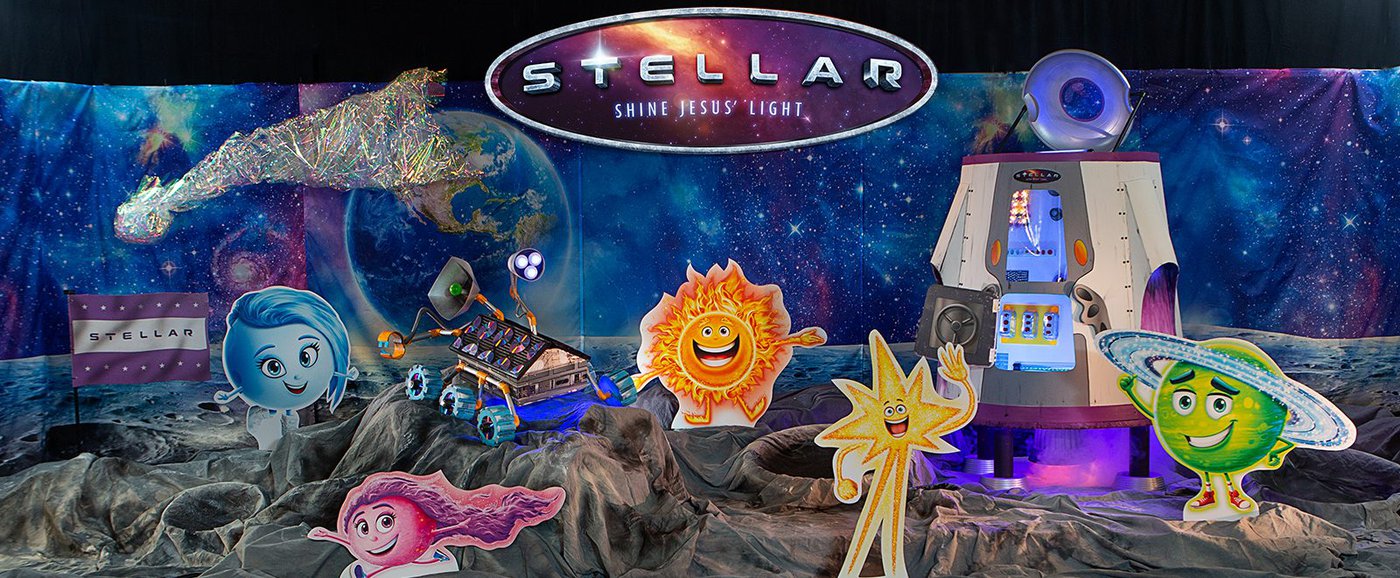 Our summer Day Camp runs form 9am until noon for the whole week of July 24-28, 2023. It is a fun-filled week of songs, games Bible stories, delicious snacks and so much more! Our volunteers do a fantastic job of transforming our church building to match the camp theme, and bringing so much energy every day!
Your children will make amazing memories, build friendships, and learn about God's love for them while having a ton of Stellar fun!
We have a Day Camp Celebration Morning on the Sunday after camp so make sure you come out to our church service that day to watch the highlight video and your kids will be able to join everyone on stage to show the church the actions to some camp songs.
Registration is full for this summer but keep an eye open for when we open our Creekside Kids registration for the fall!
Our camp registration and waitlist are currently full
but we will post on our social media accounts and website if we open it again!
If you have never been to one of our day camps before, you can watch our highlight video from last years camp.