FOCUS Dinners
During the school year, we partner together with International Student Ministries Canada to host FOCUS (Friendship of Overseas College and University Students) Dinners at least once a month. This social gathering brings together Canadians and newcomers for great conversation and community connections.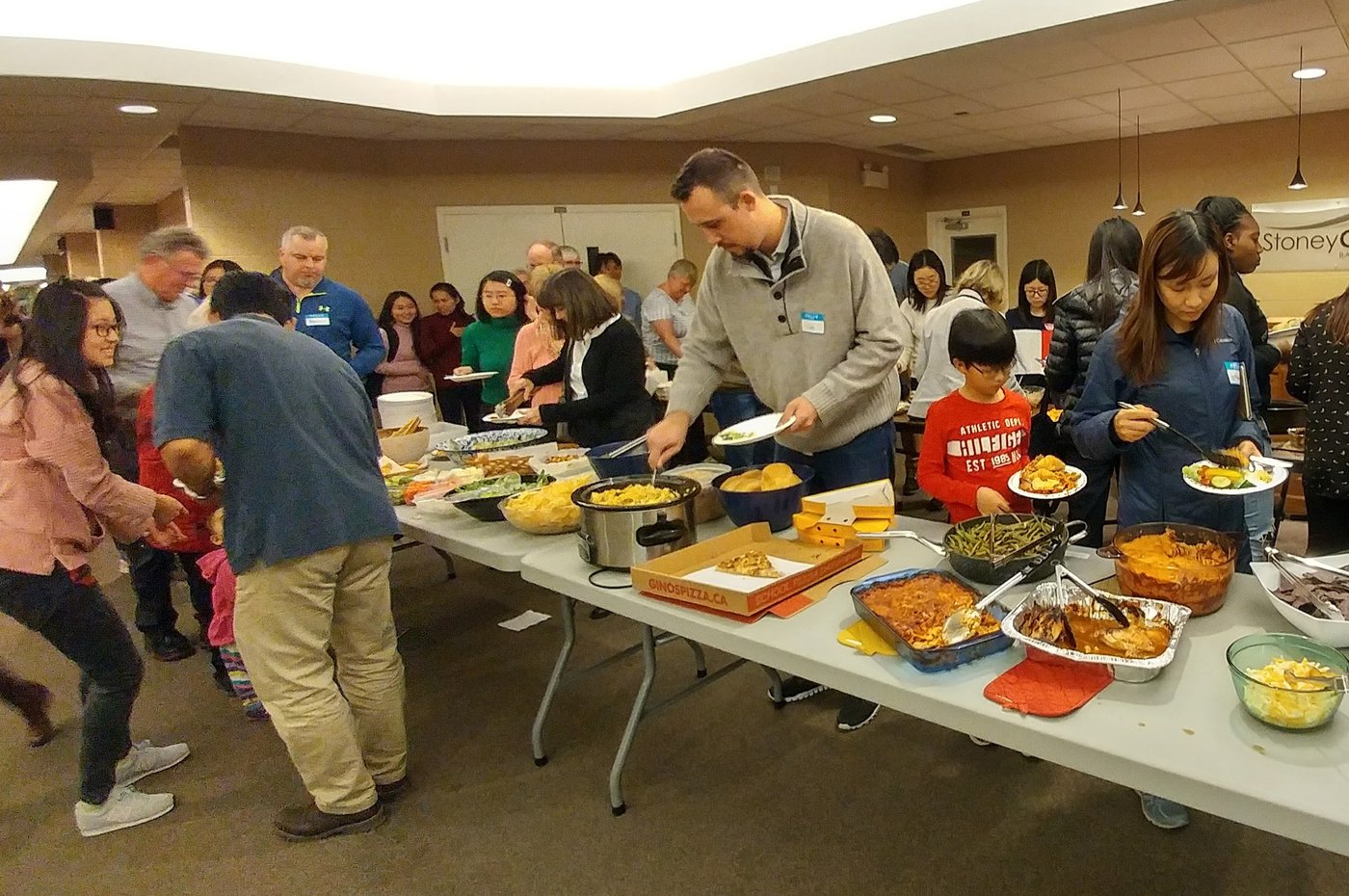 ATTEND THE NEXT FOCUS DINNER
Next Dinner: Friday, December 8, 2023
Time: 6:00pm-8:30pm
Where: North Park Community Church
What to Bring:
If you're joining as an international student, no need to bring anything!
If you're coming as a volunteer (non-student), please bring a potluck dish to share and register through the link below.
---
Friends for Dinner
Friends for Dinner is a collaboration between local churches and Christian student organizations to connect friendly Canadians with international students in order to show them hospitality and build friendships.
Did you know there are over 300,000 international students from over 100 different countries enrolled at universities and colleges in Canada? During their 4+ years here in Canada, most of them never have the opportunity to be invited into a Canadian home.
Imagine your son or daughter spending months or years in a far away country… How would you like to show hospitality to an international student by hosting a dinner?
International students often stay in the city during the major holidays like Easter, Thanksgiving and Christmas. Why not invite some students into your home to share a meal together? It's a great opportunity for you to build friendship, to learn about foreign cultures and to help international students to build a sense of belonging in a new city.
For more information and FAQ about Friends for Dinner, click here.