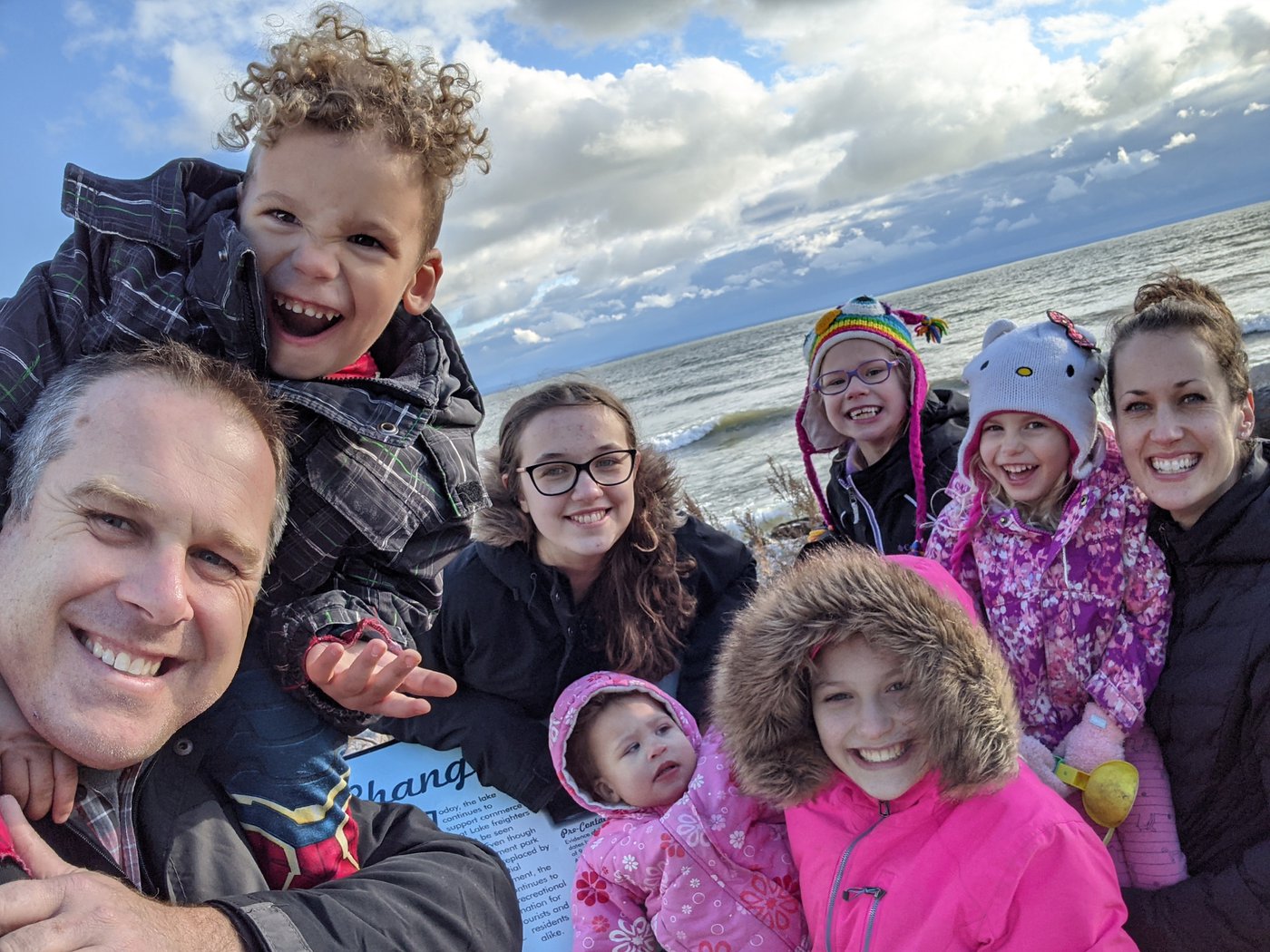 Mark has been serving as a pastor at Stoney Creek since 2008. Beginning as youth pastor, he transitioned to the lead pastor role in 2015. His primary responsibilities include spiritual leadership, preaching, teaching, and shepherding together alongside the team of elders.
His heart is to see a church family devoted together to the Great Commission both locally and globally. He has the privilege of training pastors around the world through a leadership initiative aimed at equipping local, indigenous pastors and missionaries who are unable to attend a Bible school or seminary.
He is married to Yvonne and together they have six children, four through adoption. You can watch some of their story in the video below.
Five Fun Facts
Mark worked at McDonald's for 5 years and almost burnt the store down once.
He has an Economics degree from the University of Guelph and initially planned to go into the banking industry, until God re-directed his plans post-graduation.
He and his wife grew up in the same church together and started dating after serving together at a summer VBS. They later fell in love and decided to get married after a Missions Trip to rural Romania.
He had a speech impediment as a child where spelling out his name for someone resulted in magazines arriving at his house for years addressed to "Maok Faoow". His brother still calls him "Maok" to this day.
One of his favourite Scripture passages is James 5:17: "Elijah was a human being just like us."
Contact Mark